Remember
this little thing from way back?
By the way, her little paper says "
Bon
Apetit
" in Russian.
Well there was an idea to make one for each room - the one in the bathroom would say... well there is no equivalent in English, but it would be something we tell people after they take a bath, the one in the bedroom will say "good night" only in Russian again, and the one in the
living
room is going to say "welcome" in Russian. The living room one is the one I am working on now. It took me a long time, because I simply could not find time between school and work, but today I am going to make myself to, because I want to see them done and up.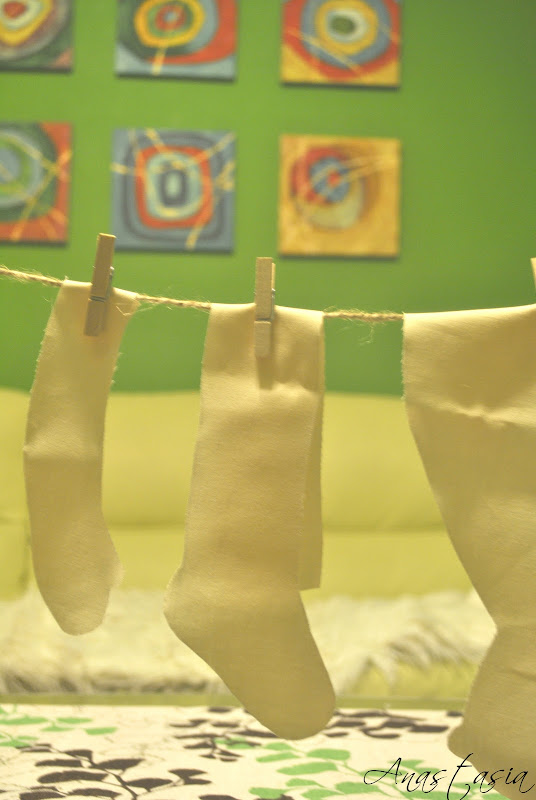 Also I would like to say a couple of words about two wonderful giveaways that my fellow blogger that I gladly follow have up right now.
One is by
Stories at my fingertips
- an honest, and very lovely blog she's got, go check it out. She reached 100 follower mark, so she is throwing a
giveaway
for a $50
gift card
to
Anthropology
!
Another one is by
Bearbits
- if you are a fan of teddy bears, or want some inspiration for your own creativity, go look at her lovely teddies! She is actually
giving one away
, a cute and cuddly one to so go see it!
That is all for now. I wish I would have funner things to talk about but it is time of creative hibernation for me, school is the most important thing right now...
Have a
terrific
Sunday
!